Try on Diamond Rings With AR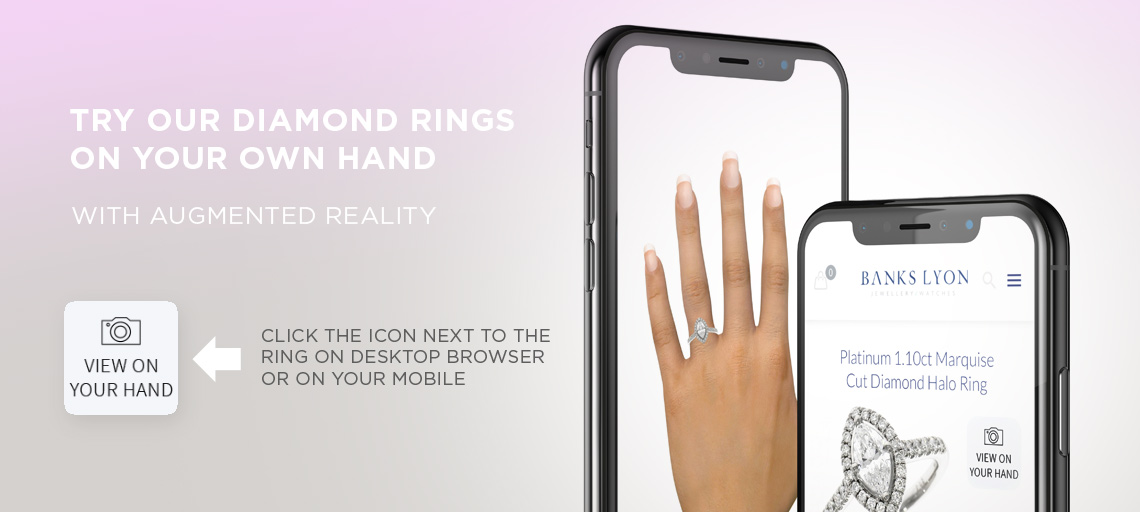 No App Required! Just click the Icon and follow the easy steps.
Explore a wide selection of fine diamond rings with augmented reality at Banks Lyon and find the perfect design. No App required! Simply follow the instructions on how to upload a picture of your hand and see the rings on your finger!
We have over 70 years' experience of buying Diamonds which we offer freely to assist and guide you in purchasing the very best Diamond for you and your loved one. The buying experience we at Banks Lyon Jewellers offer to you is precisely tailored to your individual wants and needs and we aim to make the process as easy and enjoyable as possible. We are here to assist you. You can rest assured that when you buy your Diamond from Banks Lyon Jewellers you can trust us to source the best Diamonds for the price.
All our Diamonds are ethically sourced.