The purchase of a Diamond is incredibly exciting, invariably marking a joyous, special event in your life; we believe the buying experience should also be an enjoyable part of that occasion. It can, however, be overwhelming trying to absorb all the information that is showered upon you without acquiring a certain level of expertise.
We have over 70 years' experience of buying Diamonds which we offer freely to assist and guide you in purchasing the very best Diamond for you and your loved one. The buying experience we at Banks Lyon Jewellers offer to you is precisely tailored to your individual wants and needs and we aim to make the process as easy and enjoyable as possible. We are here to assist you. You can rest assured that when you buy your Diamond from Banks Lyon Jewellers you can trust us to source the best Diamonds for the price. All our Diamonds are ethically sourced.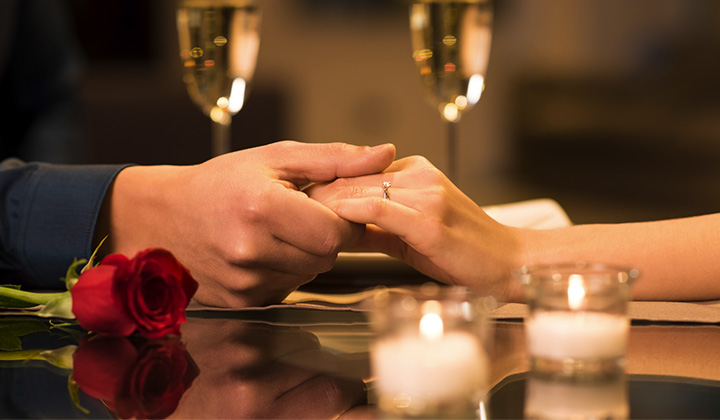 Putting You First
It is our aim to make the purchasing process as simple, discreet and enjoyable as possible. If you are struggling to know where to start we invite you to a one to one consultation in our private bar where you can talk to us over a glass of Champagne, pint of beer, or a cup of tea or coffee.
At no time are you under any obligation. We are confident you will be impressed with our quality and, equally important, value.
With such an extensive collection of rings we are sure to have one to match your aspirations. In the unlikely event we do not have this in stock, we can create a bespoke ring just for you.
Trust
The Banks Lyon name has been synonymous with quality for over 125 years, and we are proud to put our name to each and every engagement ring we have available. We provide only the finest jewellery and a level of trust that cannot be found elsewhere.
Our passion for excellence stems from decades of experience, hand-selecting diamonds and gemstones and working alongside only the world's best manufacturers. As such, you can have complete reassurance and peace of mind knowing that you are receiving only the finest quality rings at the very best price.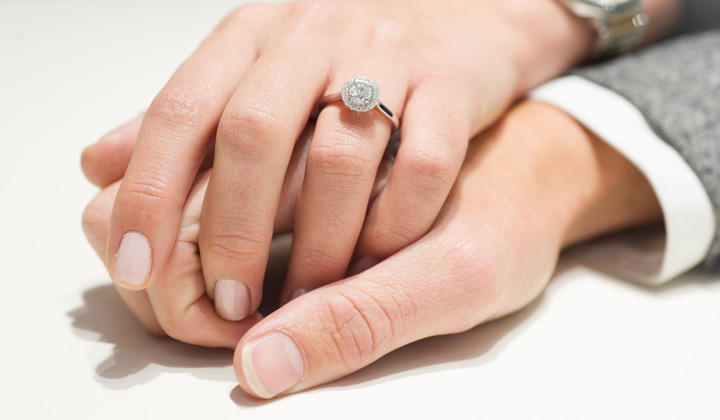 Discretion
We understand that discretion is essential when making a surprise proposal, and have an exclusive private bar tucked away in the back of our shop where you can discuss your vision with our experts in a relaxing secluded setting.
With a selection of drinks on offer – from tea and coffee to Champagne or a pint of locally selected beer and real ale – you can enjoy a drink with friends, family, or whoever you wish to share this intimate purchase with in order to ensure you find the ring that is right for you.
Exclusive Offers
Our service never ends with a sale, to enable you to enjoy your engagement ring for years to come we offer a complimentary life time cleaning and polishing service for your Banks Lyon rings alongside a valuation for insurance certificate.
Further benefits include:
Champagne wedding ring experience within our private bar area.

10% off wedding rings.
View Offer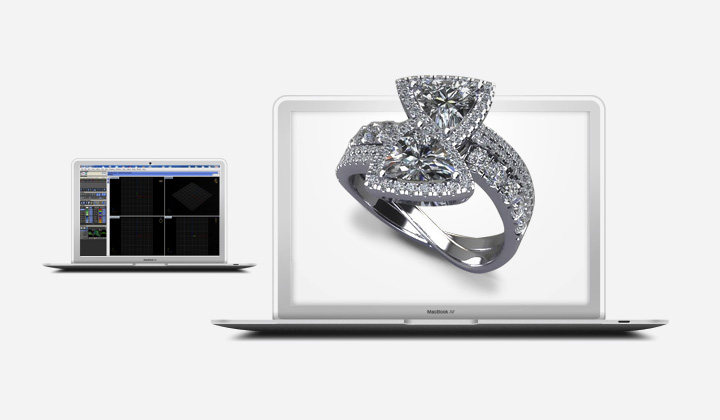 Bespoke Jewellery at Banks Lyon
We have found that more and more people wish to be original in their choice of jewellery and are delighted to offer to you a bespoke design service.
From your initial consultation and drawing up sketches, right through to the final product, you can be part of creating your individual dream ring.
We can source Diamonds for you, or if you have stones of your own - from an out of favour old piece of jewellery or an heirloom that is outdated - we can create a new design for you.
Find Out More
Should you wish to book a no obligation consultation or a Diamond Masterclass, or simply have a couple of questions, contact us via phone or email or pop in and see us on Church Street, Lancaster.
01524 38 10 20 or maxine@bankslyon.co.uk
36 – 40 Church St Lancaster, LA1 1LH
"I promise to offer you the finest diamond rings at the very best prices."
Rodney Banks-Lyon F.G.A.
Finance terms are available on all new watches, Jewellery & Diamond Rings above £500. Other finance options available for second hand goods and sale items. For customers based in the United Kingdom looking to spread the cost of a purchase.
HOW TO APPLY: 1) Choose your desired product and click "Add to bag". 2) At the checkout, simply select the finance option you require. 3) Follow the on-screen prompts through to the application process for your instant online decision. Your order will then be processed by our team. View our Finance FAQ.
Approval for Pay monthly finance services are subject to status, applicants must be over 18 and terms and conditions apply.
0% Finance available on new and selected products starting from £500, and 9.9% Finance available on selected Pre owned & Sale products.
Up to 4 YEARS finance available. As little as 10% deposit required.
For Rolex on finance and pre owned watches, selected models are also available with an additional option of 0% Finance over 6 months with a 20% deposit, or an option of 0% finance over 12 months with a 50% deposit, as noted in the descriptions of the applicable product pages.
Pay monthly with 0% Finance for UK customers only - Apply online.
| | | | |
| --- | --- | --- | --- |
| Term | Minimum spend | Minimum Deposit | Interest |
| 6 months | £500 | 10% | 0% APR |
| 12 months | £500 | 10% | 0% APR |
| 18 months | £500 | 10% | 0% APR |
| 24 months | £500 | 10% | 0% APR |
| 36 months | £500 | 10% | 0% APR |
| 48 months | £500 | 20% | 0% APR |
---
REPRESENTATIVE EXAMPLE: 48 Months on 0% APR finance.
Item Cost: £1,500.00
Deposit Required: £300.00
Loan Amount: £1,200.00
Interest Charged: £0
Total Amount Payable: £1,500.00
48 monthly payments of £25.00 with no interest.
Finance provided by Klarna UK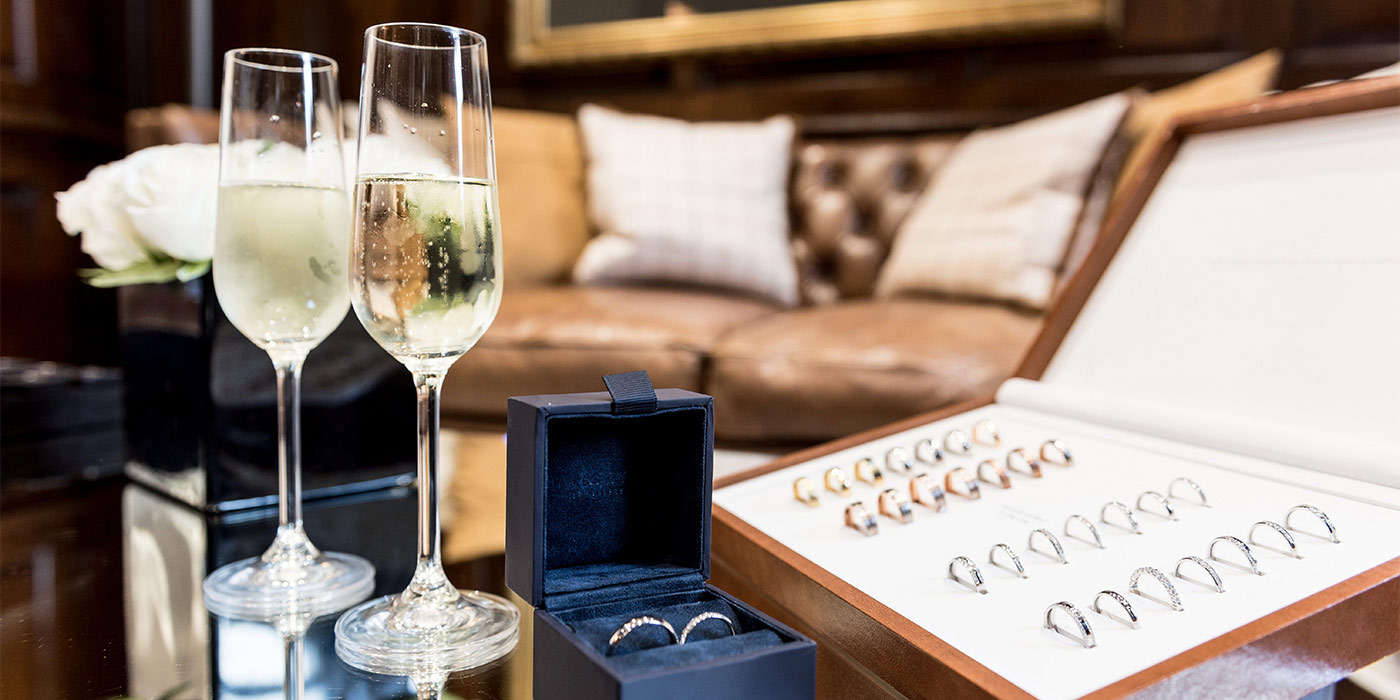 Your Personal Shopper
Where VIP treatment comes as standard
Banks Lyon epitomises exclusivity by providing every customer with a personal shopper service tailored directly to your individual needs and more importantly, to your taste and budget. Whether you are seeking something unique for a loved one, or perhaps to commemorate a particular special occasion, your Banks Lyon personal shopper will be with you every step of the buying process to ensure that you get that perfect piece of jewellery or watch.
Find out More