Why buy from Banks Lyon
Fully Authorised Stockist
Banks Lyon are a fully authorised stockist of: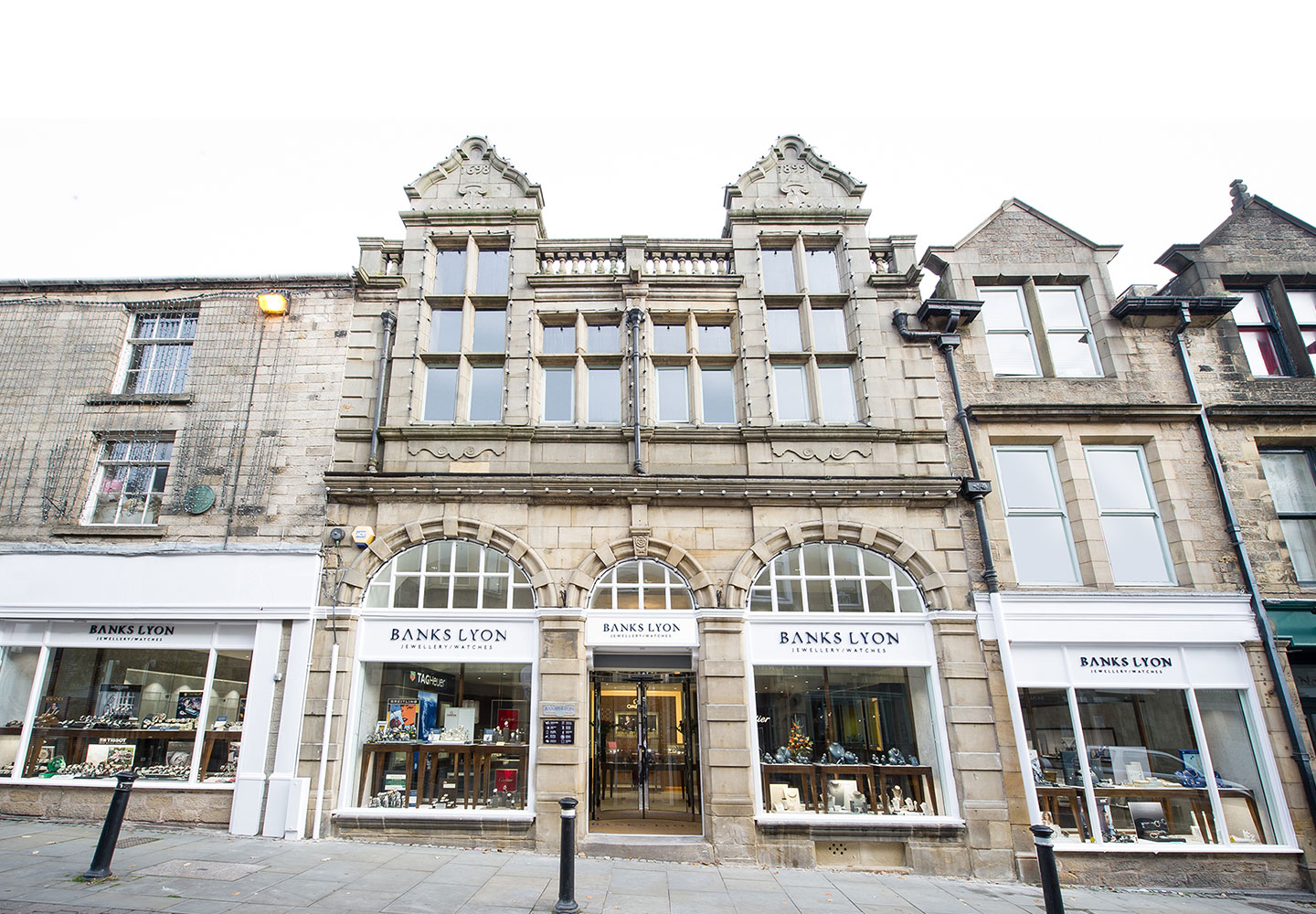 Real Stores
Banks Lyon Jewellers are a fully independent, family orientated business with a prestigious high street store in Lancaster and a newly opened store in Kendal. Our store's history can be traced back to the 1880's and in visiting you will be able to see a wide variety of stock.

Find our store locations.
Customer Service
At Banks Lyon our team of amicable, highly experienced staff are always happy to help. We are here to offer friendly support and advice to all who need it and can use our knowledge and skills to guide you through the buying process.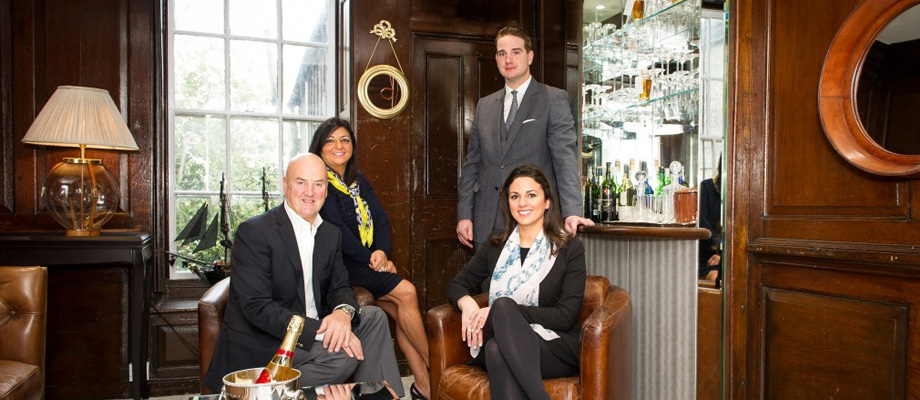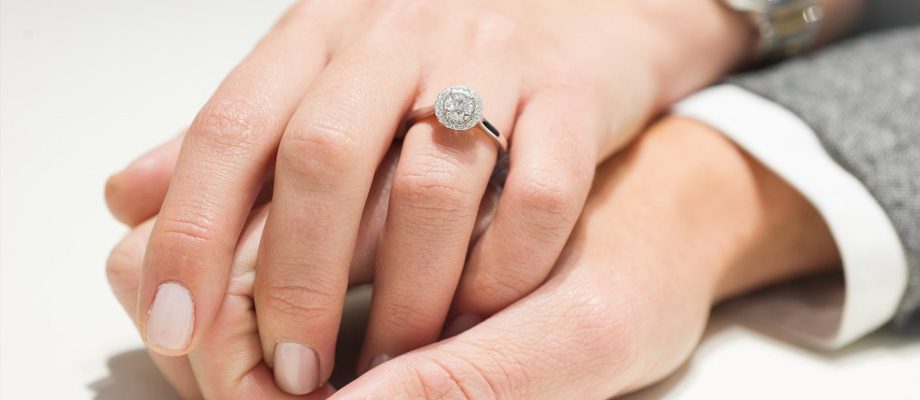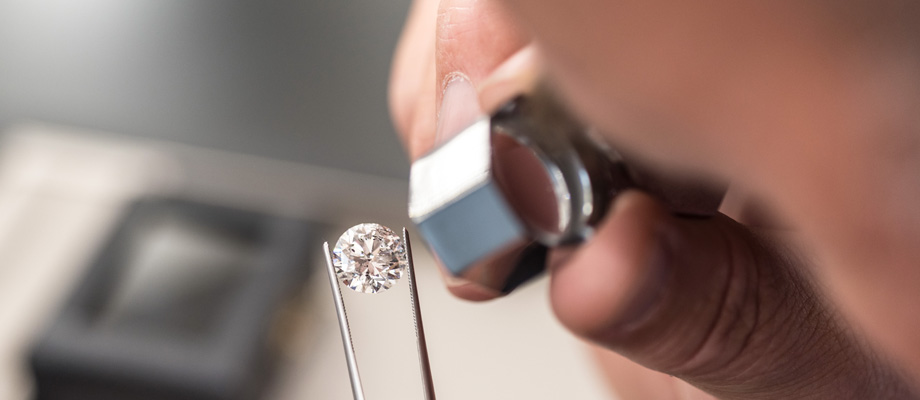 History Of Quality
The history of our store stretches all the way back to the 19th century and we have extensive experience in dealing with customers from all over the world. We pride ourselves on our reputation for expertise, experience and impeccable customer service.
Warranty
Any watch you buy new from us comes with an Official International Manufacturer's Warranty that lasts at least 2 years.
Peace of Mind
If, for any reason you are dissatisfied with your purchase, then you are free to return your item to us within one week of purchase.
Reputation
At Banks Lyon, our reputation precedes us and we take great pride in being considered THE jewellers of the North West of England, Banks Lyon were also awarded "Independent Jeweller of the Year" at the 2014 UK Watch & Jewellery Awards.
Why are unauthorised sellers dangerous?
Unofficial Sourcing
Unauthorised dealers tend not to carry stock meaning that their watches are often sourced through dealers with a dubious reputation.
Some infamous unauthorised dealers have, in the past, charged their well-meaning customers for watches that they do not possess and cannot source. This has led to a lengthy wait for the customer, endless frustration and eventually, fighting for a refund.
There are many of these stories about unauthorised dealers online.
Void Warranty
If you purchase your watch from an unauthorised retailer, the manufacturer's warranty will not be honoured and you will have to fund any maintenance yourself.
This could lead to your watch being repaired with low quality parts which may mean additional, unnecessary repairs in future, costing you more than the money you thought you were saving initially.
Low Resale Value
If your watch does not have a genuine warranty, this will severely impact its resale value
Hidden Costs
It is more than likely that the goods you purchase will be imported with VAT and duty implications meaning that you could be charged by Customs and Excise. Each watch comes with a unique serial number which makes its country of origin easily traceable and this is often checked by the authorities to ensure duty has been paid.
Tax liability can also be back-dated, meaning that you could be liable for the watch for the past seven years.
Stolen Goods
The goods you purchase from an unauthorised dealer may be stolen property. Customs and Excise track stolen watches on a regular basis meaning that you will be faced with the implications of handling stolen property.
Replica Models
The watch you buy may be counterfeit meaning that there is the possibility it will be made with inferior parts.
Counterfeit watches are very illegal and should be avoided at all costs.
It is also possible that any profits made from the sale of counterfeit goods will be used for trafficking and other criminal activities, not to mention that they are often made by labourers in sweat shops under horrific conditions.
Counterfeiters will do their utmost to persuade the public that their enterprises are totally legal but they are not. You should acknowledge these facts before you consider purchasing a fake.
Finance terms are available on all new watches, Jewellery & Diamond Rings above £500. Other finance options available for second hand goods and sale items. For customers based in the United Kingdom looking to spread the cost of a purchase.
HOW TO APPLY: 1) Choose your desired product and click "Add to bag". 2) At the checkout, simply select the finance option you require. 3) Follow the on-screen prompts through to the application process for your instant online decision. Your order will then be processed by our team. View our Finance FAQ.
Approval for Pay monthly finance services are subject to status, applicants must be over 18 and terms and conditions apply.
0% Finance available on new and selected products starting from £500, and 9.9% Finance available on selected Pre owned & Sale products.
Up to 5 YEARS finance available. As little as 10% deposit required.
For Rolex on finance and pre owned watches, selected models are also available with an additional option of 0% Finance over 6 months with a 20% deposit, or an option of 0% finance over 12 months with a 50% deposit, as noted in the descriptions of the applicable product pages.
Pay monthly with 0% Finance for UK customers only - Apply online.
| | | | |
| --- | --- | --- | --- |
| Term | Minimum spend | Minimum Deposit | Interest |
| 6 months | £500 | 10% | 0% APR |
| 12 months | £500 | 10% | 0% APR |
| 18 months | £500 | 10% | 0% APR |
| 24 months | £500 | 10% | 0% APR |
| 36 months | £500 | 10% | 0% APR |
| 48 months | £500 | 10% | 0% APR |
| 60 months | £500 | 10% | 0% APR |
---
REPRESENTATIVE EXAMPLE: 60 Months on 0% APR finance.
Item Cost: £1,500.00
Deposit Required: £150.00
Loan Amount: £1,350.00
Interest Charged: £0
Total Amount Payable: £1,500.00
60 monthly payments of £22.50 with no interest.
Finance provided by V12 | Retail Finance