Birthstones, or gems associated with a birth month, have existed for a very long time. All birthstones have a special and unique meaning behind them, as well as great historical significance. Ancient civilisations believed gemstones had the incredible ability to offer luck, wealth and strength to the wearer, and popularised them in such a way that we still associate gemstones with the months of the year. The modern associations also vary from those used in the past, as colour was the most important feature a gemstone could have. Now, we distinguish gemstones based on other attributes, meaning we discern between gems such as garnet and ruby, and sapphire and tanzanite.
The following list is the modernised version, recognized by the American Gem Society.
Download Our Birthstone Brochure
January
Garnet is the January stone. This beautiful gem represents trust and friendship and comes in a stunning spectrum of colours, from the spectacularly fiery Mandarin Garnet to the vibrant green Tsavorite Garnet and the famous crimson colour of the Pyrope Garnet.
Garnet Jewellery
February
Amethyst is a type of Quartz and the gem for February. Its rich purple colour symbolises royalty and can vary from deep violets to lighter lilacs. According to the Ancient Greeks, the stone helps the wearer to maintain a balanced mind and to deflect the heady powers of the Greek god of wine, Bacchus.
Amethyst Jewellery
March
Aquamarine is the beautiful birthstone for March. Its stunning azure hues range from pale to deep blue and are reminiscent of the sea or a clear summer sky. Symbolising youth, hope and health, this gem is a striking complement to Spring and Summer.
Aquamarine Jewellery
April
Diamonds are the birthstone for the month of April. These lovely gems represent love and make a stunningly beautiful gift for a special someone. Diamonds come in a rainbow of colours, not just white, so you will be able to find these gemstones in yellow, blue, pink, red, and much more.
Diamond Jewellery
May
Emerald is the perfect stone for May, as it carries the luxuriantly rich green of Spring and offers joyously vibrant hues to the wearer. Symbolising love and rebirth, emeralds are also the rarest of gems and are usually mined in Colombia, Zambia, Afghanistan and Brazil.
Emerald Jewellery
June
Pearl and alexandrite are the birthstones for June. These two beautiful choices have been popular since ancient times, and it is easy to see why. Pearls possess incredible natural beauty and a poetic connection to the sea. Alexandrite is rare and desirable due to its superb ability to change colour with lighting.
Pearl Jewellery
Alexandrite Jewellery
July
Ruby is July's birthstone and is considered the king of all gems. Its deep vermilion hues have long since been associated with love, health, good fortune and wisdom. The most valuable of all gems, their value is contingent on colour and quality.
Ruby Jewellery
August
Peridot and spinel are the chosen birthstones for August. Peridot is well known for its striking lime green tones and is associated with power and influence. Spinel does not have a specific signature colour, but a multicoloured array that is perfect for every wardrobe and is believed to protect the wearer from harm and sadness.
Peridot Jewellery
Spinel Jewellery
September
Sapphire is the lovely birthstone for this month. The complexity and richness of its blue colour are most desired, although this gem is available in many different tones, ranging from pink to green and yellow. It has been associated with loyalty and trust since the Middle Ages.
Sapphire Jewellery
October
Tourmaline and opal are October's gemstones. Tourmaline's range of beautiful colours makes it a popular choice for many. The beautiful multicoloured hues so characteristic of opals make this exceptional gem a truly inimitable one, mainly due to the one-of-a-kind colour combinations that embellish them.
Tourmaline Jewellery
Opal Jewellery
November
Citrine and topaz, two stunning gemstones that represent November to perfection. The warmth of the citrine is often associated with the sun and with healing, and confers a brilliant hue to the gem. Topaz, and most especially Imperial Topaz, is incredibly desired for its rich orange colour, but it is found in a range of beautiful tones, like blue, pink and yellow.
Citrine Jewellery
Topaz Jewellery
December
Zircon, tanzanite and turquoise are the birthstones for December, the only month with three lovely gem associations. Each stone is reminiscent of a cold and beautiful December winter due to its range of blue tones. Zircon can be found in other colours as well, although blue is the most popular tone.
Zircon Jewellery
Tanzanite Jewellery
Turquoise Jewellery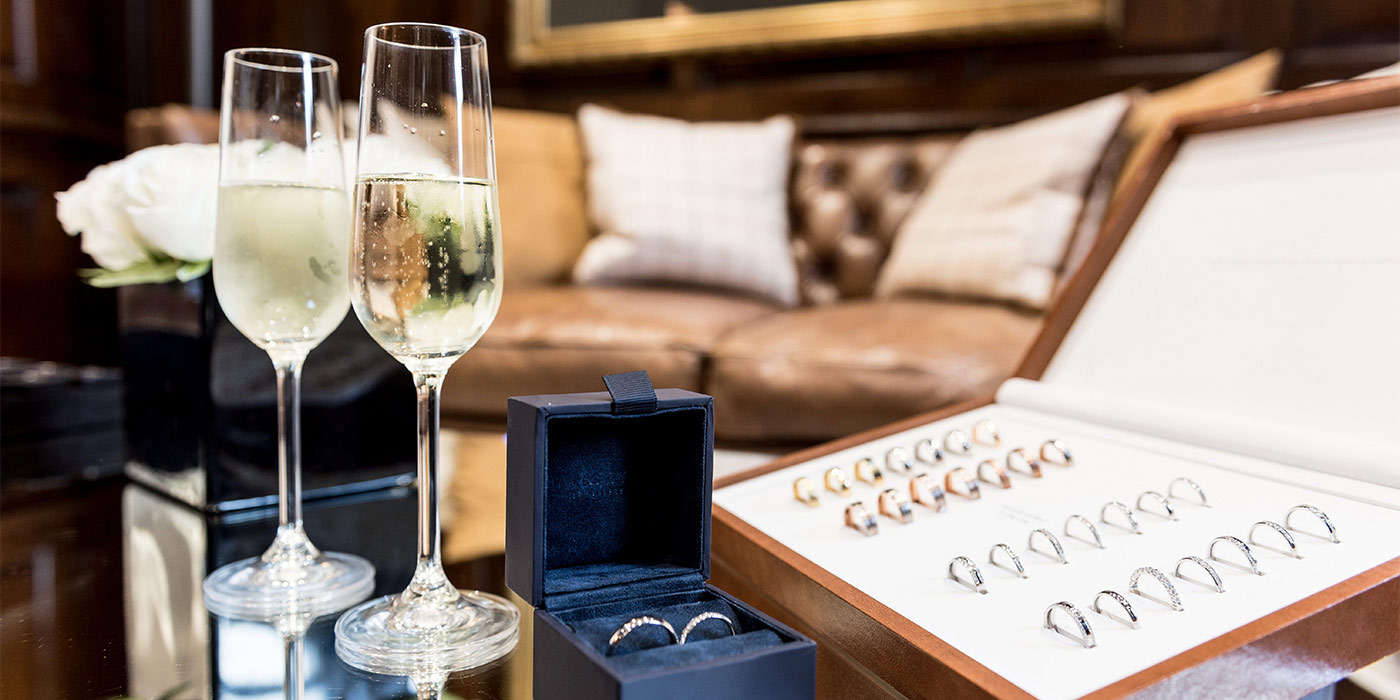 Your Personal Shopper
Where VIP treatment comes as standard
Banks Lyon epitomises exclusivity by providing every customer with a personal shopper service tailored directly to your individual needs and more importantly, to your taste and budget. Whether you are seeking something unique for a loved one, or perhaps to commemorate a particular special occasion, your Banks Lyon personal shopper will be with you every step of the buying process to ensure that you get that perfect piece of jewellery or watch.
Find out More